New project – office building for Solocal Group (Paris)
---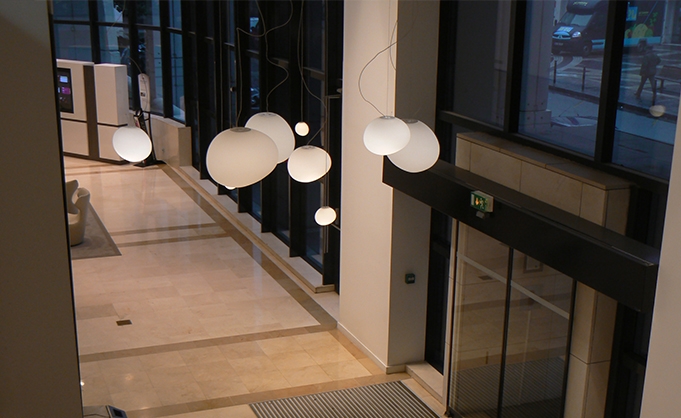 24 January 2014
Equipment of a model washroom with LED lighting coupled with presence detection and relamping of the entrance hall.
[:]Project conducted in partnership with SPIE . Installation of Lumeo® lights (wall-mounted LED, 12 W, LED tube 17 W, LED lamps 7 W E27 warm white).
Share the post "New project – office building for Solocal Group (Paris)"